Simple and powerful
accounting software


for all

small businesses

Standard Accounts is a business management software designed to cover every aspect of your business. Do your invoicing and bookkeeping from an iPad or Android tablet, check your business reports on the go from a smartphone and manage your accounting in the comfort of your own home or office from a Mac or Windows desktop computer. Stop overspending on functionality you never use, save time and money with Standard Accounts.
Anytime, anywhere
Get real-time overview of your business from a computer, smartphone or tablet. With HansaWorld's cloud hosting you are sure to be able to access your data securely in an instant, regardless of where you are or what device you are using.
Everything in one app
Automate your business processes to save time and money. From invoicing and accounting to logistics, stock and CRM, Standard Accounts will ensure you are always in control and can focus on your core business rather than administrative tasks.
Scalability
Subscribe to any number of the integrated components you need on a monthly, quarterly or yearly basis and pay for what you actually use. Over 25 years of experience ensures you get a well-tested software able to support the growth of your business. Pay for what you use.
Getting Started
Watch Video
Features
Invoicing
Manage your sales and purchase invoices and associated payments with ease. Send invoices electronically to ensure faster payments and lower costs.
Get paid fast
Reminders, interest invoices and a vast variety of reports help improve your cashflow and take the hassle out of detailed follow up.
Look professional
Make your invoices and other documents look professional by adding your logo and customizing their appearance to fit your vision.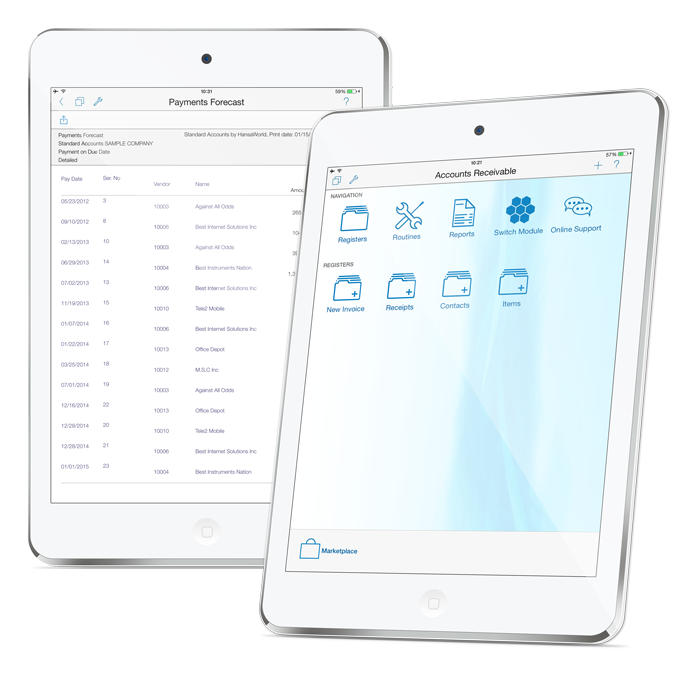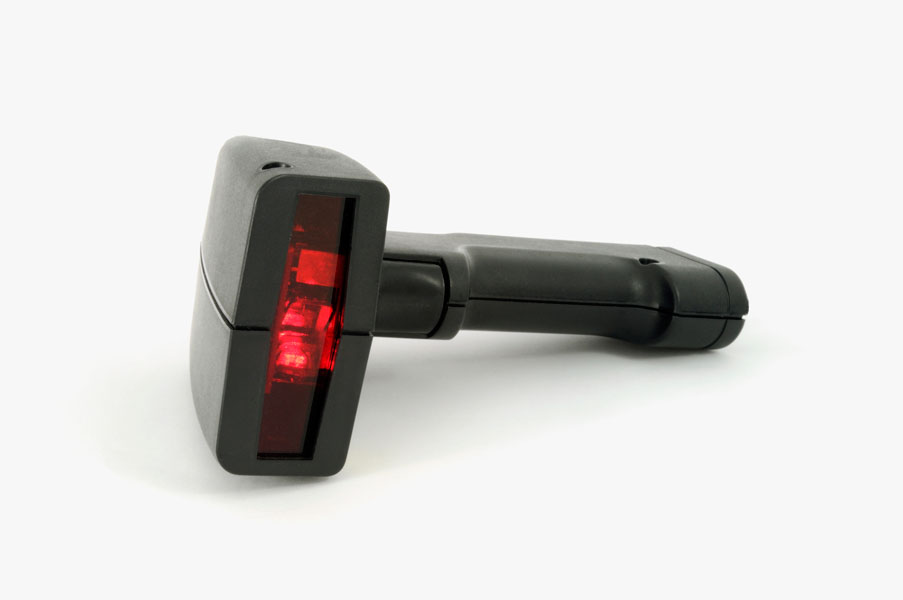 Logistics & Inventory Management
All inventory management can be handled from within Standard Accounts making it possible to find all information in one place and benefit from automated nominal ledger postings.
Expand with ease
Solutions for serial number handling, barcode scanning and POS are available within the product family.
CRM & Quotations
Create and follow up on quotations from one application to make sure no business opportunity is lost. Orders or invoices can be created directly from the quotation, eliminating the need for time consuming double entries.
Know your customer
Keep track of customer information, contact persons, buying patterns and other useful data using the extensive reporting of HansaWorld's Customer Relationship Management.
Stay proactive
Send mails to a specific customer or a group of recipients, using the integrated email. Prepare and send newsletters or promotional campaigns in a matter of minutes.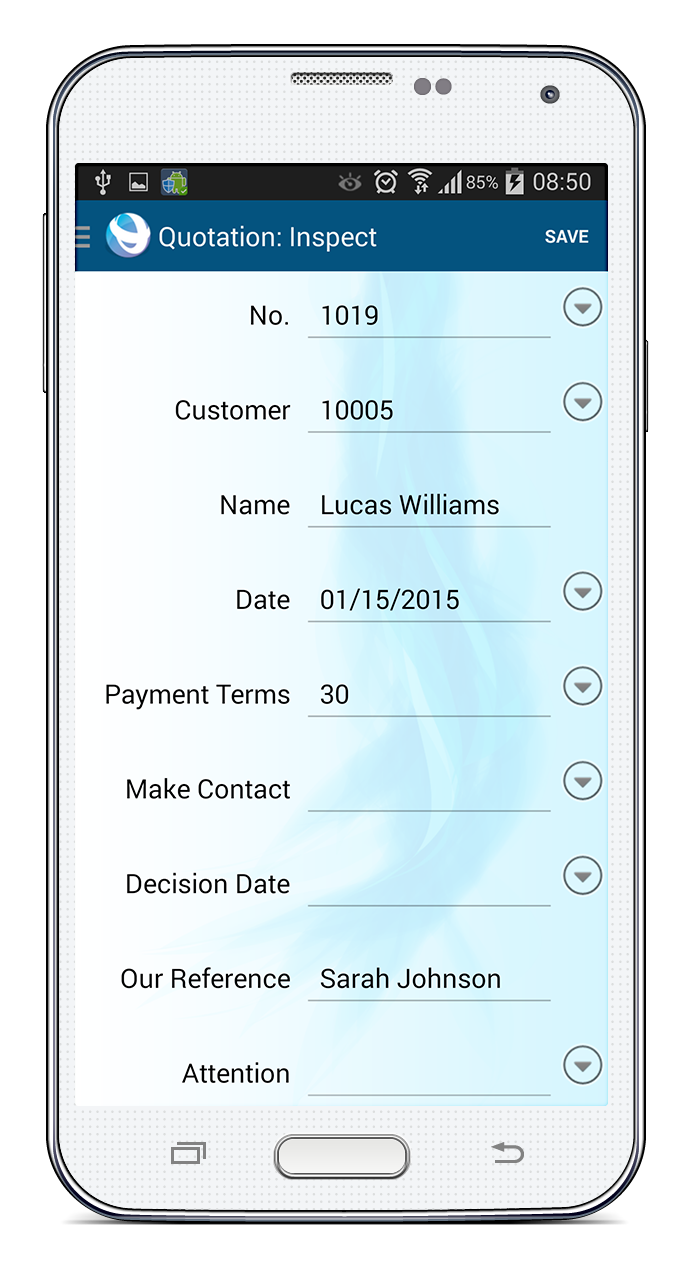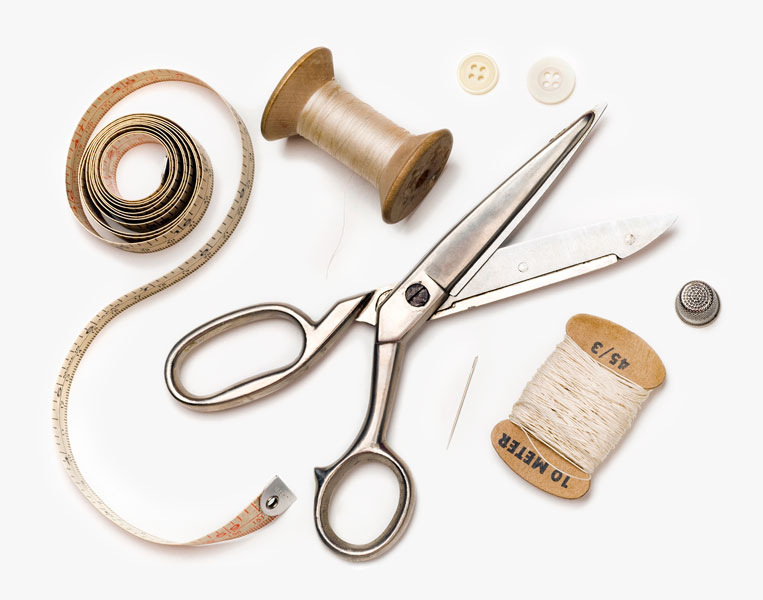 Global
Work from anywhere in a multi-user environment with your data stored securely in the cloud and manage international trade using as many currencies as you need.
Tailored to your business
Any document can be translated into the language of the intended recipient and the product is localized for your country to make sure that all legal demands are met.