Standard Accounts
Simple yet powerful accounting software that covers all needs of your business. Easy to install, even easier to use.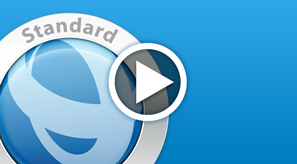 The first accounting software for all tablets
Pay for what you use accounting software that covers all aspects of your business. Subscribe to any number of the integrated components you need, and you're set to go. Work from anywhere in a multi-user environment with your data stored securely on the cloud; and you can do all of this from just about any platform you choose.
General Ledger
Manage your accounting easily by subscribing to the General Ledger Module. Record your business transactions as journal entries, run reports and get the latest financial status of your business. Integrates fully with sub-ledger modules allowing General Ledger transactions to be posted automatically.
Registers:
Transaction
Brought-forward balance
User definable accounts
Reports:
Balance Sheet
Trial Balance
Tax-report
Profit and Loss
Documents:
Cash Notes
Credit Memos
Customer Labels
Open Invoice Customer Statement
Periodic Customer Statement
Receipt Forms
Settings:
Customer Categories
Payment Modes
Accounts Receivables
Receivables is a module which will help you manage your sales in a more efficient way.
When subscribing to Accounts Receivable module you get a Receipts register, which will allow you to enter payments from your customers. New statistics reports will tell you which items are your best sellers and who your best customers are. New settings such as Units, Customer Categories and Contact Classifications will allow managing your items and contacts in a more detailed way.
Accounts Receivable module also adds two technical registers in the System module: forms and styles, thanks to which you can personalize your documents by changing the forms design or even adding your own logo.
Features:
Manage your Customers details and all sales data
Follow up on open invoices to better manage Cash flow
Receive payments of different types from your customers
Run a comprehensive set of reports to get full visibility of your sales
Personalize your documents to fit the need of your business and customers
Reports:
Receipt Journal
Receipts Forecast
Periodic Customer Statement
Accounts Receivable
Account Payables
Accounts Payable is the main tool for creating payables and making payments to your vendors. It also includes a variety of reports which you can use to track the status of your payables and balances towards the vendors.
After purchasing the Accounts Payable you will have access to the 'Module' selection from the main menu where you can access the Accounts Payable.
Registers:
Payables
Payments
Contacts
Reports:
Payment Journal
Payment Forecast
Periodic Vendor Statement
Payble Journal
Accounts Receivable
Vendor List
Inventory
Take full control of your Inventory management by subscribing to the Inventory Module. Track all inventory transactions real-time, and get up to the minute inventory balances. Integrates fully with the sales and purchasing process to automatically update inventory, and inventory evaluations.
Features:
Receive Goods into your inventory
Create Inventory Adjustments to reduce inventory levels
Perform Inventory Count and adjust item inventory levels
Create Invoices that update inventory automatically
Get up-to-date inventory balances with a full set of reports
Select different Cost Valuation methods, and update your GL accordingly
Registers:
Goods Receipts
Inventory Adjustments
Inventory Count
Reports:
Goods Receipts Journal
Inventory Adjustments Journal
Inventory Count List
Inventory Count Comparison
Inventory in Journal
Inventory List
Inventory out Journal
Item history
Vendor/Item Statistics
Documents:
Goods Receipt Labels
Goods Receipts
Inventory Adjustments
Item Labels
Sales Orders
Allows you to enter and send out sales order to your customers. Includes detailed reports on historical and outstanding sales orders.
Features:
Registers:
Reports:
Goods Receipts, Orders
Ordered Items
Order Journal
Documents:
Settings:
Purchase Orders
Take even more control of your inventory by keeping track of your orders to your vendors too.. Evaluate what is coming in and when. Clearly see the outstanding totals of all orders.
After purchasing the Accounts Payable you will have access to the 'Module' selection from the main menu where you can access the Accounts Payable.
Features:
Create clear, professional looking orders to vendors
Get up-to-date reporting of outstanding purchase orders
Track purchase tax, if needed
Have delivery address and invoice address separate
Registers:
Reports:
Deficiency List
Outstanding Purchase Orders
Purchase Order Journal
Documents:
Settings:
Quotations
Allows you to enter, print and follow up on Customer Quotations for services and supplies. You will be able to create detailed quotation records, as well as to create orders and invoices directly from the records.
A range of reports related to quotations and pipeline are available within the module. You will be able to define quotation-related settings according to your needs.
Registers:
Objects
Objects allow the accounts to be classified and reported in several different categories or dimensions.
To make use of objects you should also subscribe Accounts Receivables, Accounts Payables and General Ledger
New Settings:
New fields General Ledger:
Brought Forward Balances record
New fields Accounts Receivables:
Contact record
Item
Receipts
POS invoice
Invoice
New fields Accounts Payables:
New fields Stock:
Locations
Returned goods
Returned Goods to Suppliers
New fields Sales Order:
New fields Purchase Order:
New fields CRM:
Multi-Currency
The Multi-currency In-App allows customers and vendors to be linked to different currencies. You will be able to issue invoices and to receive vendor invoices in those currencies. Reports such as the Accounts Receivables can then operate in your base currency as well as in any foreign currency.
If you have subscribed Multi-Currency In-App in a Base Package, you can find Currencies and Exchange Rates registers in system module. You will also find Currency fields on Invoice and Contact records and new report Exchange Rates in Reports list. If you subscribe Accounts Receivables, Accounts Payables, Quotations, Sales or Purchase Orders, you can use different currencies in all those modules. For example, you can create sales invoices and register vendor invoices in United States Dollars. If you specified currency on the contact record and filled in Exchange rate, items will be pasted to the invoice in foreign currency.
Features:
Create invoices in different currencies
Register vendor invoices in different currencies
Track currency fluctuations
Run reports in different currencies
Registers:
Currencies
Exchange Rates
Reports:
Multi Location
It is possible to use Multi-Location functionality only if you have Inventory module as active subscription.
After you subscribe for Multi-location you will be able to keep inventory in many locations. It also allows you to get various reports run by locations, and use different locations when you create Invoices, Quotations, Orders etc.
Features:
New register "Locations"
New setting "Stock setting"
Contacts
Registers:
Settings:
If you also are subscribing to Accounts Receivable you will get new export routine called "Item Base Registers".
Number Series
Define separate ranges of numbers for documents issued within the application by subscribing to the Number Series function. You may need to specify separate numbers for different periods or to categorize your documents, eg. different numbers of documents per each company department.
Settings:
Number series – Invoices (basic package)
Number series for other subscribed modules: f.e Payables
Forms
Forms editor allows you to customize your documents.
You can move, add, or remove fields and include your company logo to be printed on the documents.
With the in app forms, you get in your base package the register "styles" where you can define the styles that will be used in your documents.
The second register you get is "forms"
This allows you to edit one of our existing forms and personalize according to your needs.
If you subscribe to Forms and any module in-app, the registers forms and styles will be available in the system module.
Registers:
Pricing
The Price List In-App allows you to link different price lists and prices specific to each customer.
Once a customer has been linked to a price list, the system will automatically use those prices when adding items to Quotations, Orders & Invoices etc. Each item can have several different prices connected to several different price lists.
Features
Connect customers to different price lists
Setup different pricing strategies for your customers
Registers
Reports